If you were invited to a white coat ceremony, congratulations! This is a momentous occasion for your loved one to receive his/her/their first white coat and commit to a lifelong career in medicine. Even if you just attended your loved one's graduation from a bachelor's or master's program, you definitely want to make time for the white coat ceremony. Also, a gift is a good idea. If you're not sure what to get, check out our white coat ceremony gift guide below, which has been updated for 2023!
Disclaimer: We are NOT affiliated with any of these sellers or products and do NOT receive a commission for any of your purchases. Therefore, this gift guide has no financial biases. Also, prices for the products may vary from the prices listed in this article. To get the most updated price that may or may not include a sale, click on the link to each product. Happy shopping!
Personalized White Coat Ceremony Gifts Ordered from High to Low Price
This white coat ceremony custom mug will serve as a true memento for your loved one to remember his/her special day. Since cups and mugs are commonly used items, you can be sure that your gift won't be sitting in the back of the closet collecting dust. For this specific mug, you can customize the date, ceremony name, and you can add your loved one's name to the other side of the mug. Also, you can choose different colors for the mug. This affordable gift is sure to be used and appreciated by your incoming medical student.
Price: $15.90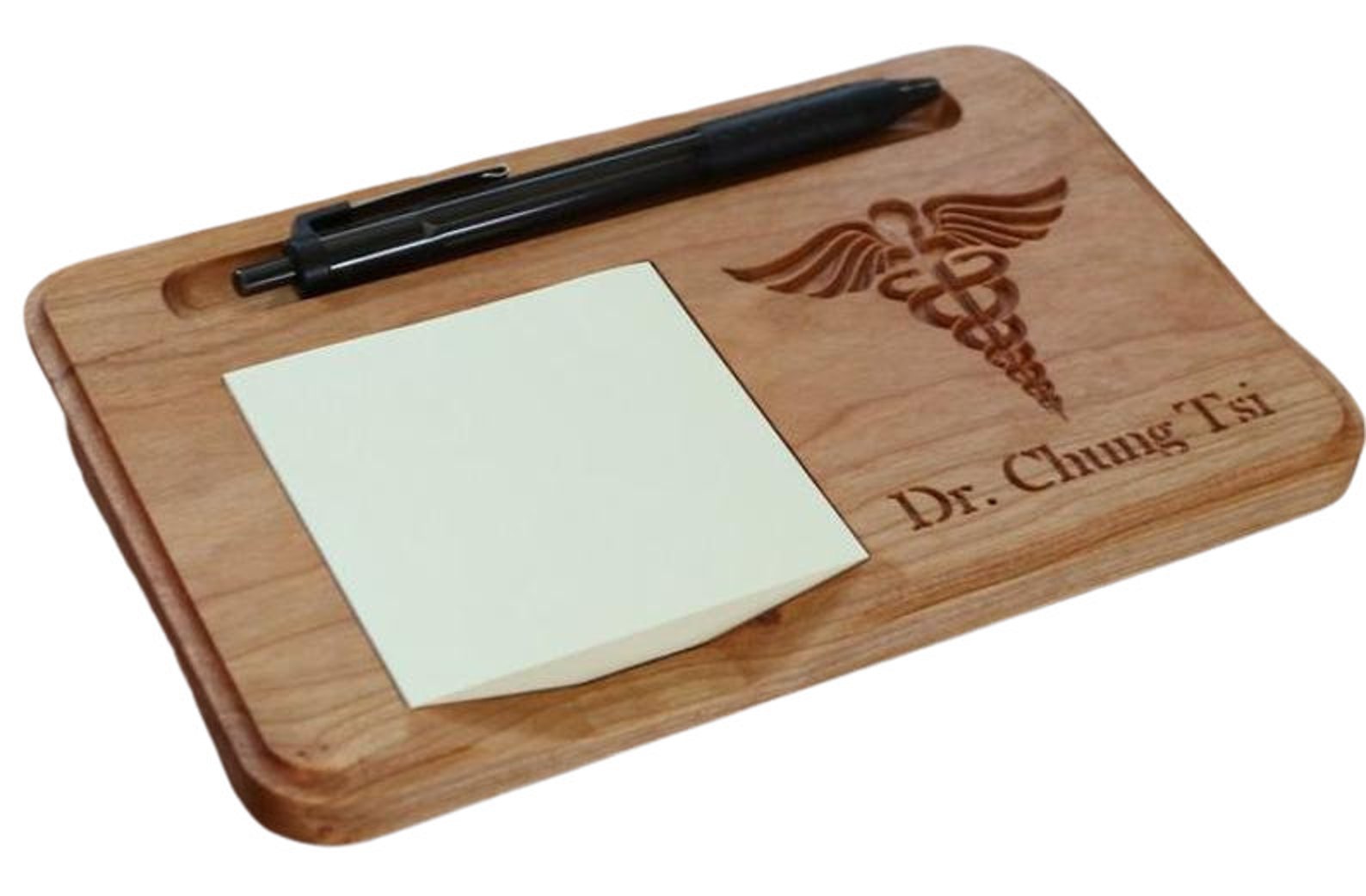 If your loved one is the sticky note kind of person, this personalized doctor sticky note holder is the perfect white coat ceremony gift. Right below the universal medical symbol, you can have your loved one's name engraved on the holder. For just 2 extra dollars, you can add a pen and notepad to complete the gift. If you want to give a productive gift, this is a great option.
Price: $16.08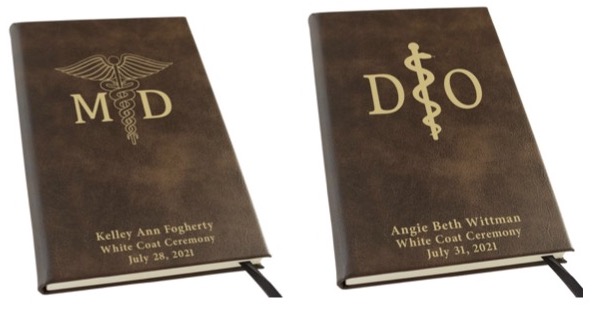 Let's face it — your medical student will learn a lot in medical school. He/she/they will definitely need plenty of notebooks and journals. Therefore, a good idea for a white coat ceremony gift would definitely be a notebook or journal. For this personalized leatherette journal from Etsy, you can customize both the color and add up to 4 lives of personalized engraving. This gift is sure to be used by your loved ones in the years to come. Also, there are M.D. and D.O. journal options for both medical degrees.
Price: $24.50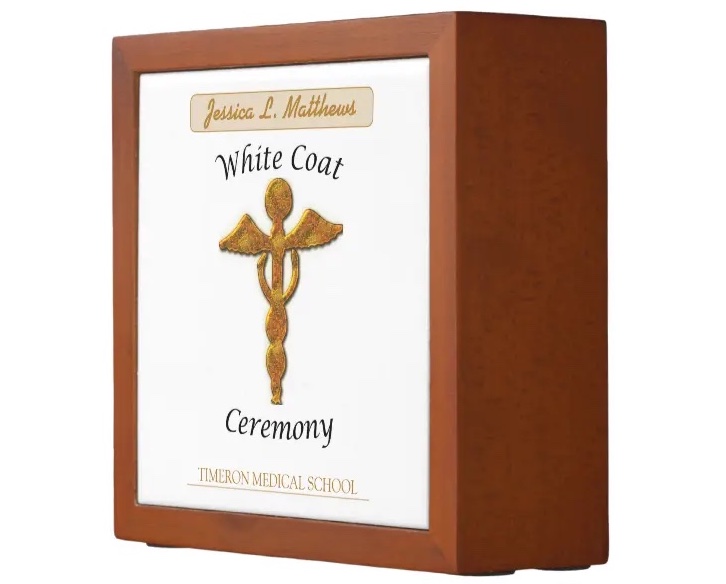 If you want a safe and thoughtful gift idea for your loved one's white coat ceremony, then a customized pencil holder is the way to go. This pen & pencil holder from Zazzle is a unique gift that is sure to be used by your beloved medical student. For customization options, you can add the name of your medical student and the name of the medical school he/she is attending.
Price: $28.35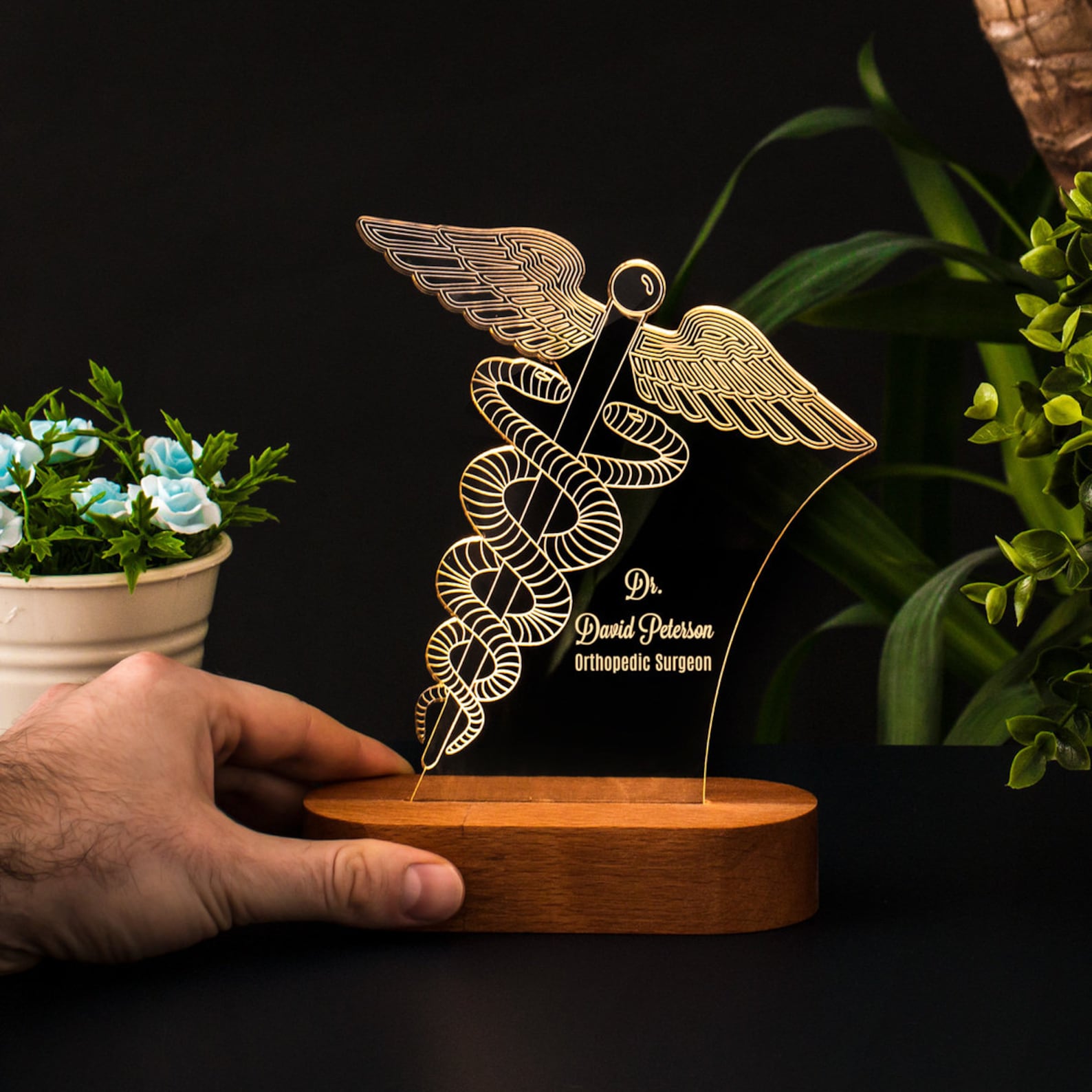 This personalized medical LED desk lamp from Etsy is a great gift option for a white coat ceremony. You can enter up to 256 characters of personalized detail on the lamp, including your loved ones name with the well-earned "Dr." title right under the universal medical symbol. This desk lamp is sure to be used by the medical student in his/her education endeavors to come.
Price: $36.22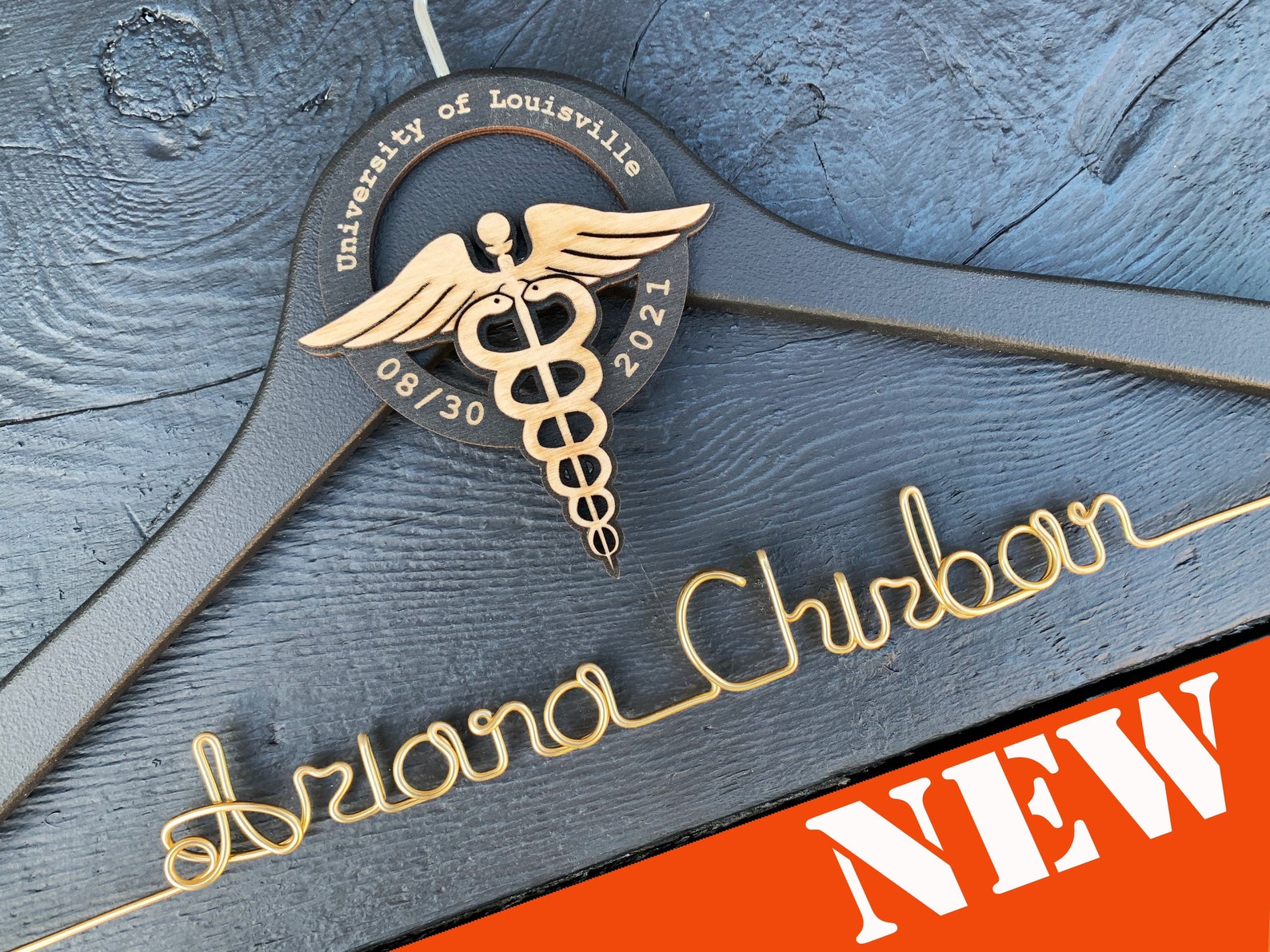 This handmade white coat hanger from Etsy has details that are sure to charm any med student. You can customize the name of the medical school, the name of the medical student receiving the gift and you can also include the date of the white coat ceremony. Additionally, you can customize the colors of the hanger, wire, and text. This white coat hanger could be the first of many white coat hangers for your loved one. Therefore, making a memorable one is definitely a great gift idea.
Price: $51.19
If you want a funny and charming gift idea, a custom bobblehead is definitely the way to go. This is a perfect gift idea for that certain someone who "already has everything." A custom bobblehead is sure to make your loved one smile. You can customize the hair color, eye color, and skin color. You can also get a base inscription of up to 25 letters. There are 4 different sizing options for the bobblehead, and you have the option between a stationary head or a bobbling head. Of course, we recommend the bobbling head.
Price: $79.90
Personalized gifts are great because they show your loved one that you went above and beyond in your gift idea. But what if you're crunched for time and can't wait for name engraving? If that's the case, non-personalized gifts are the way to go. They're just as thoughtful and some of them are quite useful! Here is our list for…
Non-personalized White Coat Ceremony gifts ordered from low to high price.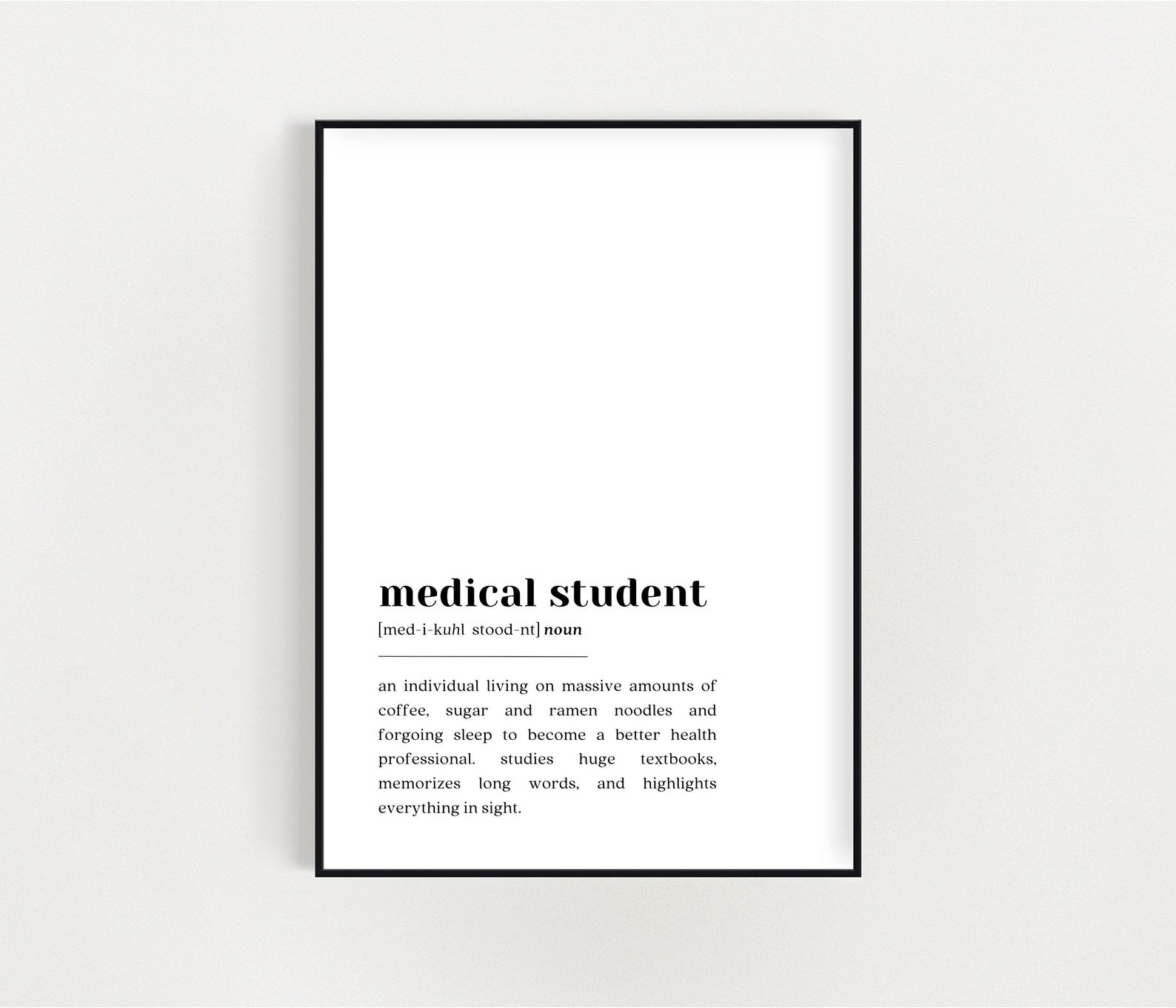 This medical student definition wall art on Etsy is a wonderful gift for any med student. If you're in a serious time crunch, this is the fastest gift option. Simply buy the digital download from etsy and take the .JPEG file to a print shop. Then place the printed poster in a frame of your choice. This gift can be put together in an hour or two and will surely be appreciated by your beloved student.
Price: $4.50
This white coat ceremony keychain from Amazon is a perfect gift idea for your medical student. There are two attachments to this stainless steel piece. First, there is the universal medical symbol. Second, there is a piece with an engraved note that reads: "Not all heroes wear red capes, mine wears a white coat." This keychain can be added to any set of keys your loved one has. It'll also serve as a small reminder of you.
Price: $9.99
This LCD writing tablet won't be found in a typical white coat ceremony gift guide, however, it's a commonly used product by many students. In medical school, your loved one will have to memorize a ton of content. Memorizing with pen and paper can become expensive, fast. On the other hand, memorizing with a whiteboard marker and dry erase marker can get messy. The solution is this LCD writing tablet. Not only can you write as much as you want without wasting paper, but also your hands can stay completely clean from the dry erase markers! It's 12-inch size also makes it a standard and easy fit into any backpack or laptop case. This study tool would be much appreciated by any soon-to-be medical student.
Price: $18.99
This comical mug and wine glass set from Amazon is sure to get a chuckle from your incoming medical student. Your medical student can enjoy a relaxing cup of coffee or tea in the morning and a relaxing cup of wine in the evening. Both cups are dishwasher safe and the ink is fired on at 1200 degrees, which guarantees long lasting print.
Price: $23.95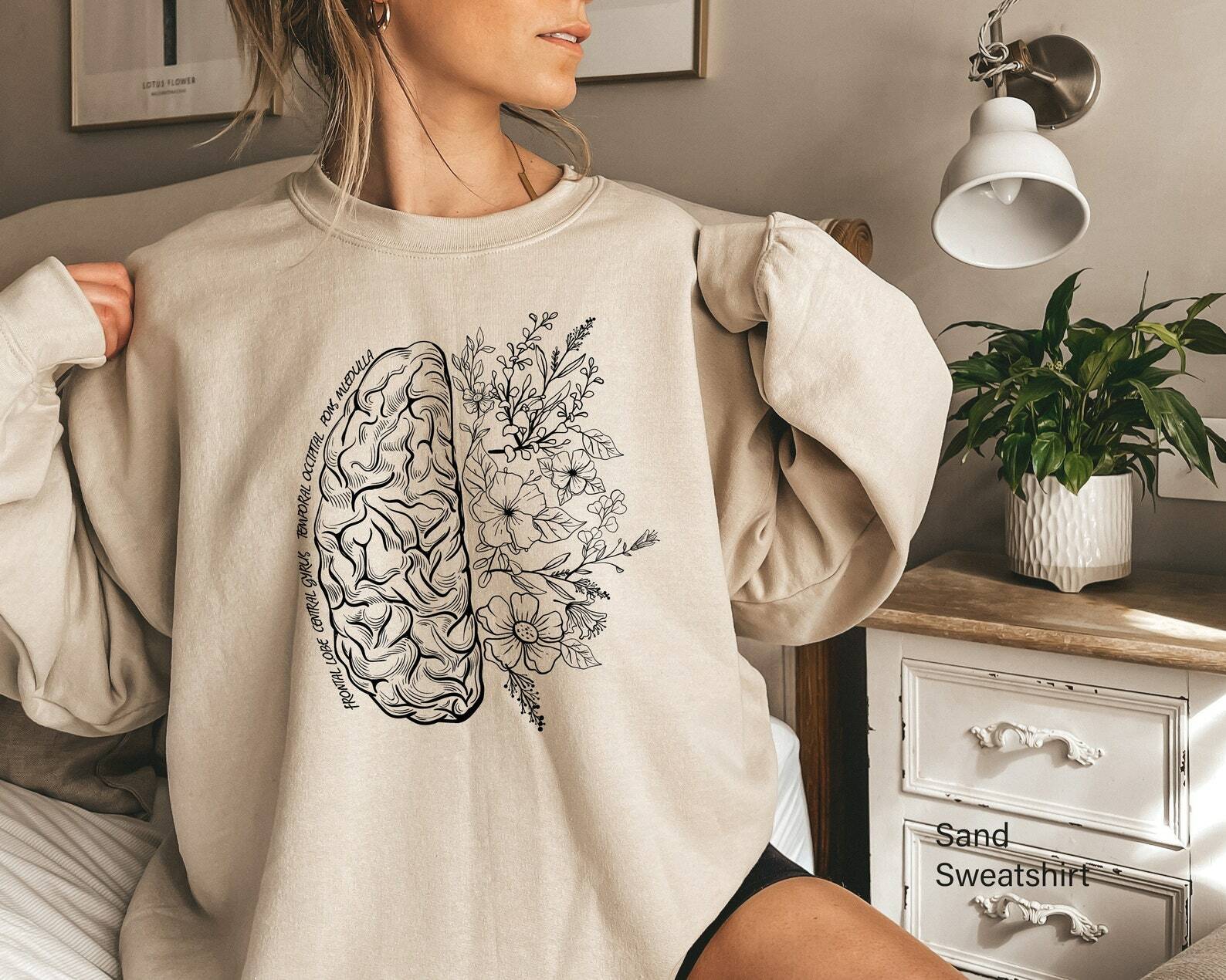 An anatomical brain sweatshirt is a great gift idea for a white coat ceremony. This beautiful artwork shows two halves of a brain — one half for the anatomy, and the other half shows flowers blooming. This abstract piece can symbolize the growth and development of your loved one's knowledge in medical school. This sweatshirt has been spotted on both ebay and etsy.
Price: $29.99
Jewelry is always a wonderful gift idea for any occasion. Therefore, this White Coat Ceremony necklace from Amazon is a great gift for her. It is beautifully shaped into a love knot and centered in a box with a thoughtful message inside. The price is also quite affordable.
Price: $39.89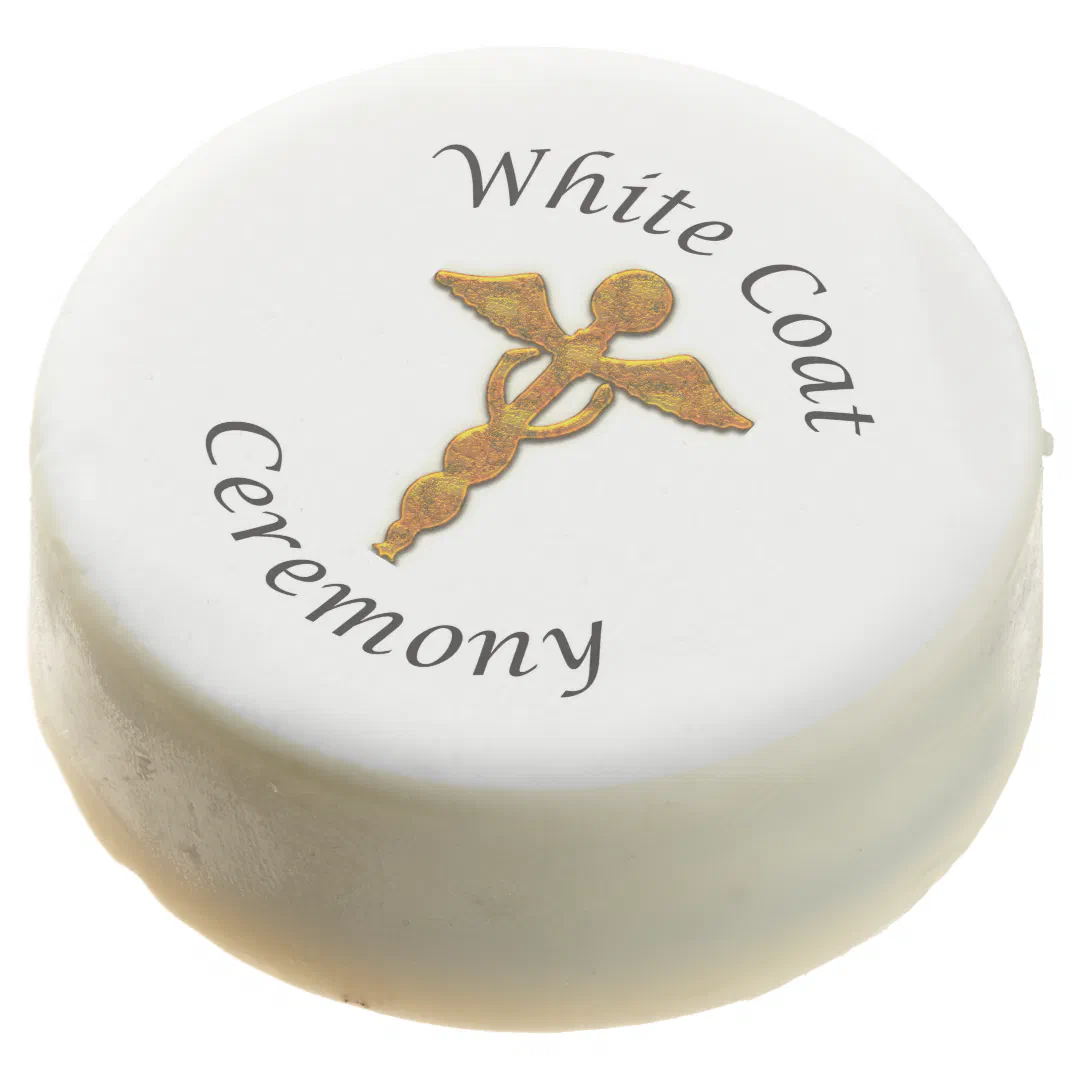 If you get invited to a white coat ceremony after party, this gift will be a great addition to the dessert table. These white chocolate dipped oreos from Zazzle have an edible white coat ceremony design on the front. For a couple extra dollars, you have the option to turn the chocolate dipped oreo cookies into oreo pops. If your incoming medical student has a sweet tooth, he/she will definitely love this gift.
Price: $46.15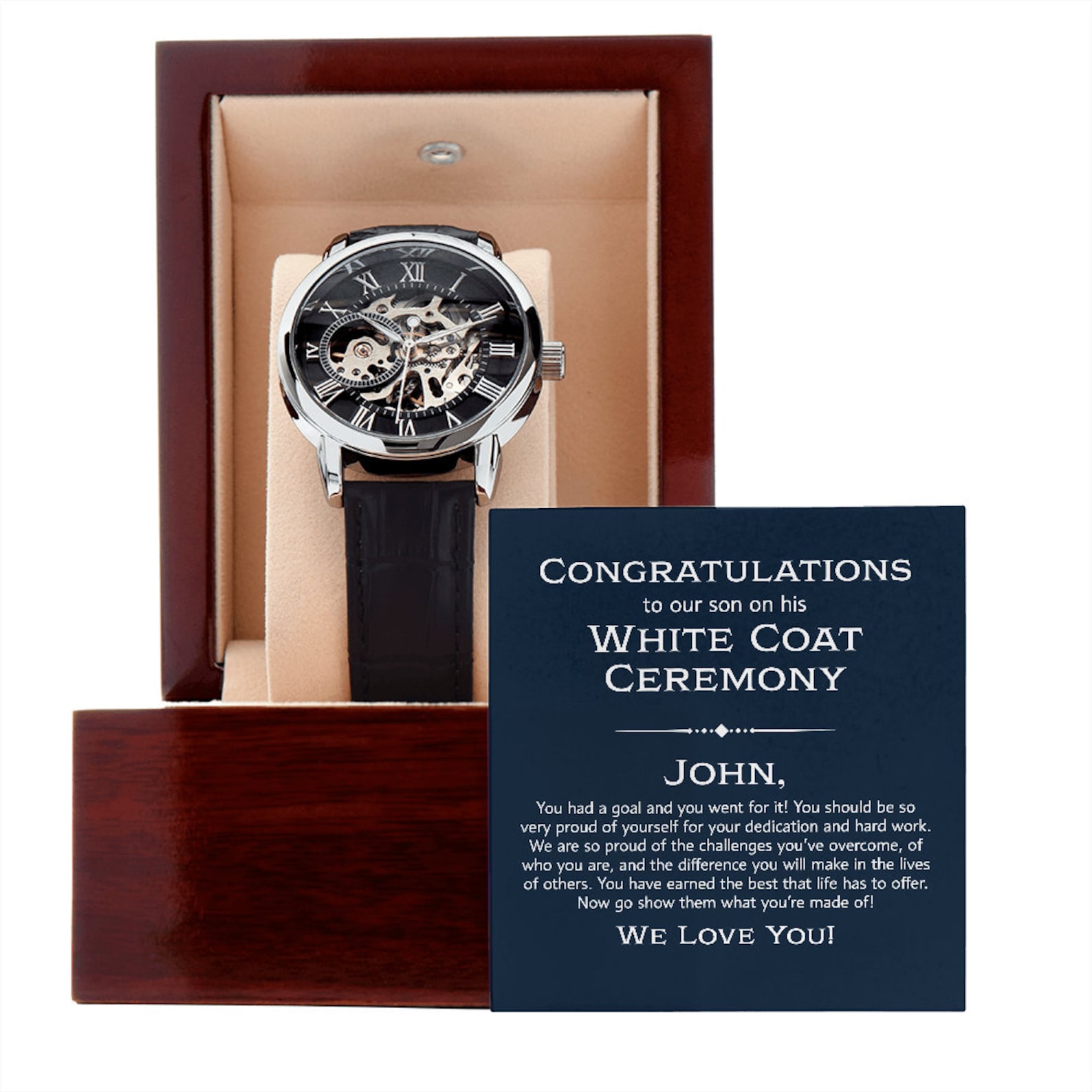 One of the most important skill sets in order to be successful in medical school is time management. Therefore, this white coat ceremony watch from Etsy is a great gift idea for him. This leather band will look great with his white coat. As an added bonus, you can include a personalized message to come with the watch.
Price: $99.95
How do you celebrate a White Coat Ceremony?
White Coat Ceremonies are celebrated similar to a graduation ceremony. Having a backyard after party or going out to dinner are common ways to celebrate. The most important part of the event is to show your beloved medical student that he/she/they has a great support system that will be there during medical school and beyond.
Do you give gifts for a White Coat Ceremony?
If you were invited to watch your loved one receive his/her/their first white coat, you might be wondering; are you supposed to take a gift to a White Coat Ceremony? There are mixed emotions here. Different audiences and relationships have different expectations. Some people might be expecting a gift, while others are satisfied simply with your presence. In order to be safe, we recommend getting a gift. Even a small one will surely be appreciated.
Final Thoughts
In conclusion, personalized or non-personalized gifts for white coat ceremonies will make for a great surprise. If you want to choose a personalized gift, order soon so you don't have to pay rush fees. Don't forget to congratulate your incoming medical student on his/her/their big achievement!
Further Reading
M.D. vs. D.O. School – Medical Degree Comparisons
7 Ways to Force Yourself to Stay In and Study When You Have Zero Motivation